Underground Asset Mapping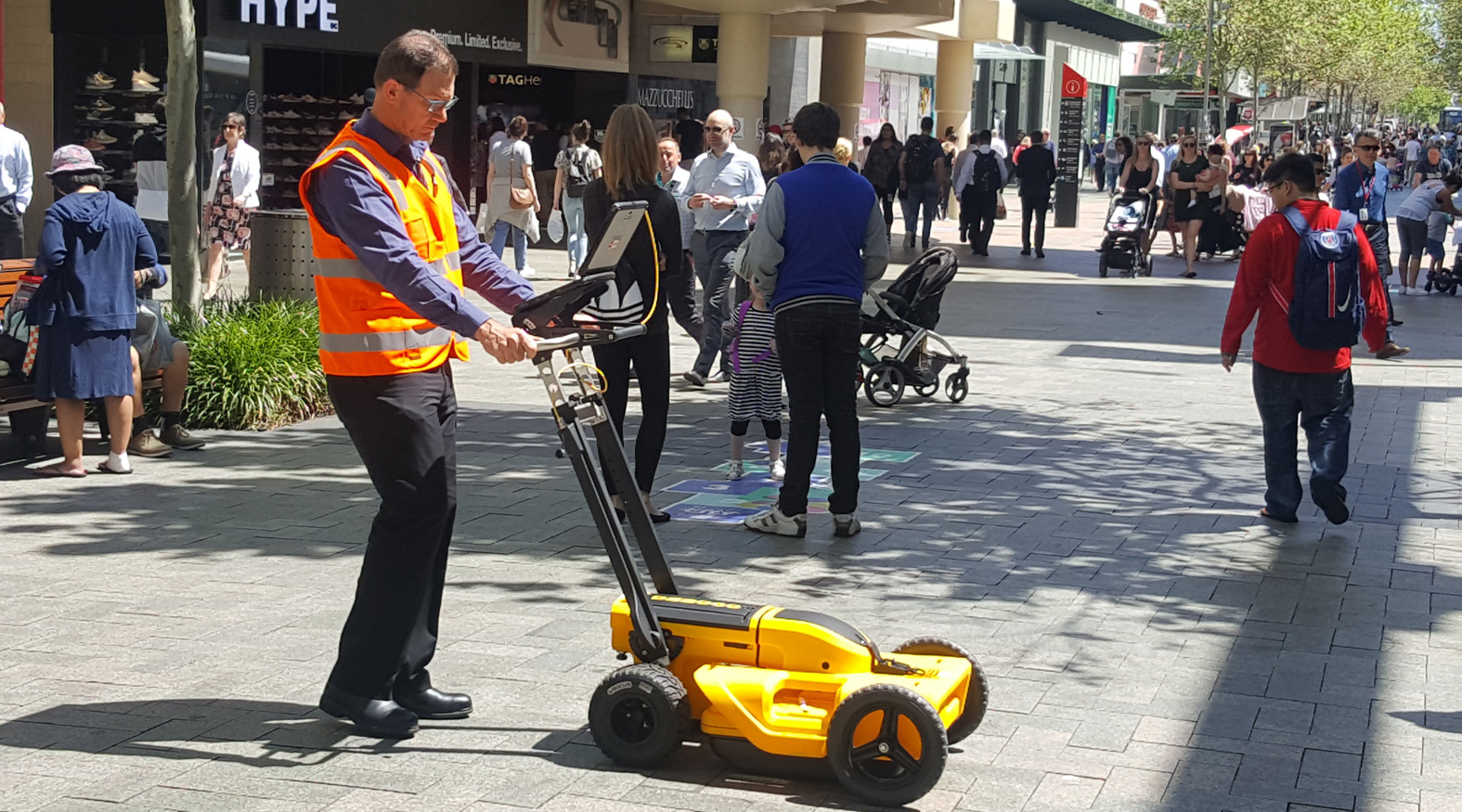 Underground Asset Mapping
As specialists in Underground Asset Mapping, RM Surveys provide effective and considered end to end solutions that meet a wide range of asset information requirements. With a diverse range of capabilities and expertise, our tailored services can meet the most ambitious subsurface mapping demands.
Services include:
Utility Locating
Utility Survey / Mapping
Heritage / Archaeology
3D Modelling & Visualisation
Surface & Terrain Modelling
Laser Scanning
Multidimensional Equipment. Precise Deliverables.
RM Surveys recommends a multidimensional approach using Ground Penetrating Radar (GPR) devices in conjunction with electromagnetic detection to reduce the risk of congested duct work and piping areas distorting the electromagnetic field, and increase the overall locating accuracy. Both electromagnetic and GPR locating devices should only be used by certified locators like RM Surveys, as operating the equipment requires specialist training and knowledge for accurate field interpretations.
Only A Surveyor Can Map The Invisible.
Utility locator markings often fail to stand the test of time in construction sites due to excavations, weather influences or being destroyed by site traffic, which results in increased costs for additional markings. Only qualified surveyors have the capability to map invisible underground assets and provide co-ordinated data which can be used at any time in the future, even when the site markings have long faded.
Changing ground levels can in turn change the depth of underground utilities, which poses another threat on construction sites. Instead, by mapping the elevation of underground assets the depth can always be accurately determined, even when the ground levels change as the project progresses. Establishing clash points or the potential movement of critical utilities during the design stage of a project cannot be left to chance.
That is why RM Surveys recommend a full underground utility survey should be completed for systematic accuracy when making critical decisions around critical assets. The outputs can be integrated with Building Information Modelling (BIM), Geographic Information Systems (GIS) and Asset / Facility Management Systems, saving clients time and money during the design and construction phase, ensuring the best possible outcome for any project.
This mapping data can also be used to identify potential clashes with new construction and existing infrastructure. All point elevations are recorded and relevant to AHD (Australia Height Datum) and distance can be determined by a single click in AutoCAD.