BHP Billiton Water Park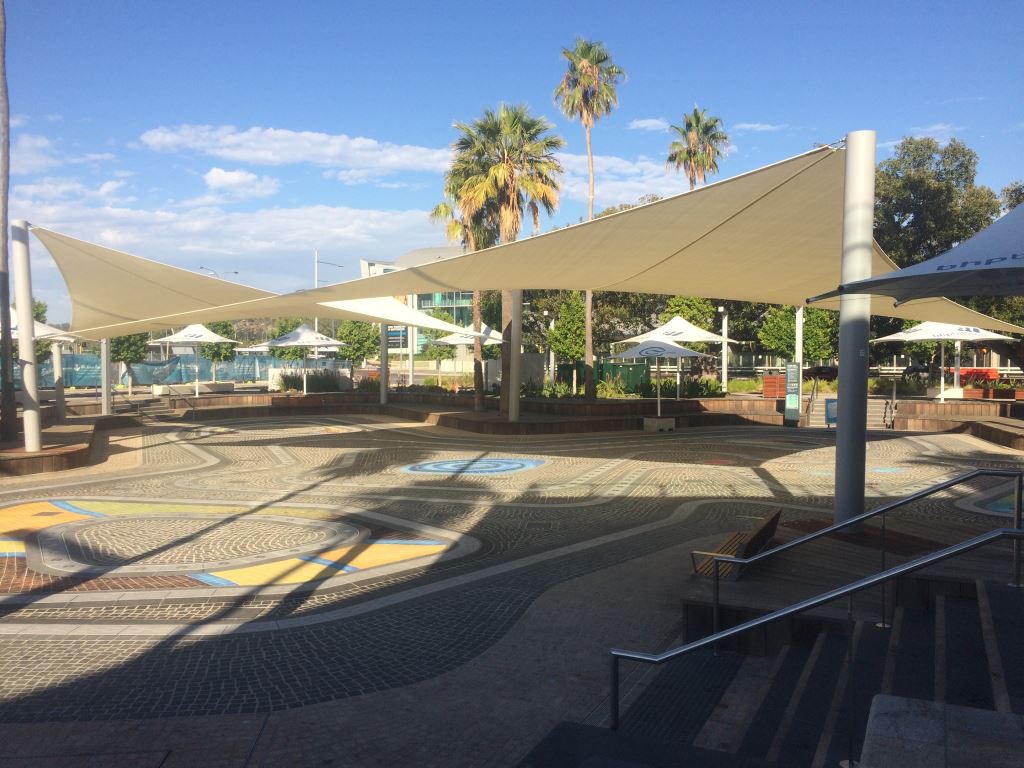 RM Surveys were recently engaged by Shade Engineering to assist with the installation of the new high-tension shade sails over the water park at Elizabeth Quay.
Until now the BHP Billiton Water Park has been without shade for visiting families. Shade Engineering were engaged to install six very large and very heavy poles that connected deep against the concrete retaining walls around the park.
RM Surveys role was firstly to survey these retaining walls so that the shade sails could be designed and fabricated. Then each pole was accurately marked out on site with orientation lines so that the anchor bolts may be marked and drilled.
Each steel mounting beam was then lowered in to place and bolted into position.
Upon successful installation last weekend, Scott Kelly from Shade Engineering contacted RM Surveys to express his thanks to all trades and consultants:
"The entire project went to the very tight schedule we had been given and the final install of the sails went really well, thanks to all of you. We all put a lot of effort into our surveying (RM Surveys)… The final fit of the sails was the "litmus test"… and the fit was PERFECT! …Thanks again to you and your respective teams for helping to make this job a success."
We are thrilled this project went so well for our client and we look forward to working together on more projects in the future!