Quairading Airstrip and Sports Ground Precinct – Oval Floodlights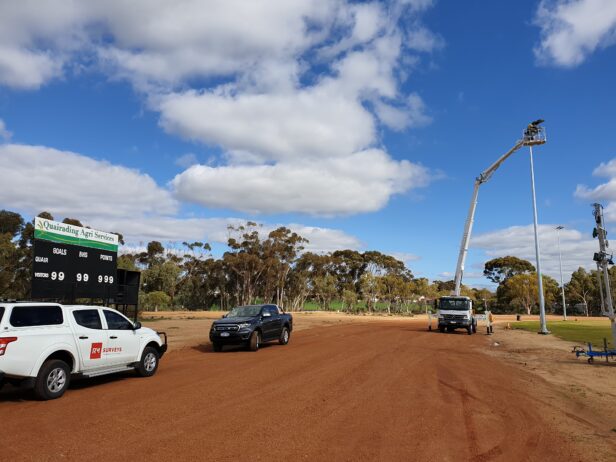 RM Surveys are pleased to carry out surveys over 2020 and 2021 to position and install new floodlighting for the Quairading Sports Oval. This replaced hired temporary lighting which filled the gap after the previous light poles were retired for structural reasons.
RM Surveys were engaged as consultants from the pre-construction phase, ensuring that all applicable standards were met regarding illumination, safety, spacing, glare and 'light spill'. This involved surveys of the existing electrical infrastructure, clubhouse and nearby airstrip heights to confirm pole height would not affect aircraft approach.
Since 2010, RM Surveys carry out about 20-25 'floodlight aiming' surveys per year for aligning sports oval lighting during the installation phase. Over this time, with these projects, our services have expanded to assisting with the lux lighting design, setout of light pole locations and as constructed surveys of installed electrical services. We have grown to become to go-to survey firm for the primary electrical contractors who service this sector.
RM Surveys services the Wheatbelt region with a broad range of surveying and mapping services. We are pleased to serve our agricultural clients with speciality rural land planning and subdivision services.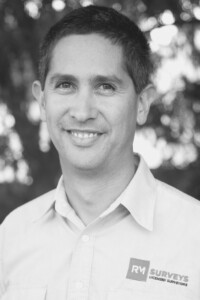 Samudra Sarubin is a Licensed Surveyor with a farming background and is a graduate of Ag School in the Wheatbelt.