RM Survey's Precise Engineering department awarded Australia's first NATA accreditation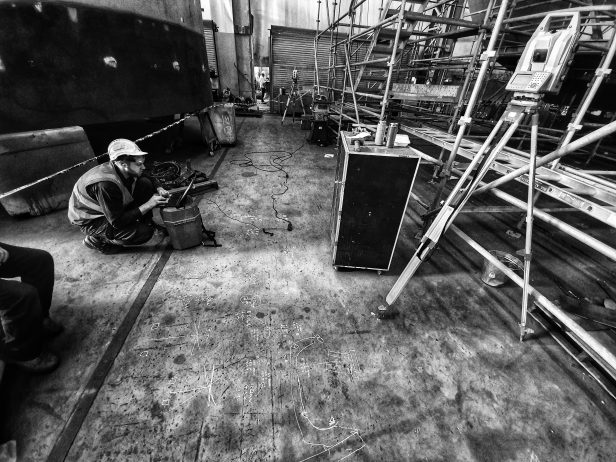 NATA is pleased to welcome RM Surveys, who were recently granted a new form of accreditation in the field of Inspection.
RM Surveys' accredited Precise Engineering department works on a variety of projects, from large-scale inspections of steel structures under fabrication, machine and process line alignments, aluminium fabrication and machine construction, to precise first-article inspections, laser scanning and on-site shut-down works.
The facility uses several systems, including laser trackers, laser scanners, total stations, portable CMMS and advanced software.
These systems, along with RM Surveys' diligent procedures and systems, allow measurements to be taken and results provided with a higher degree of efficiency, precision, accuracy and traceability.
RM Surveys sought NATA accreditation to distinguish themselves from other surveying companies attempting this highly specialised work. With education, it is expected that many major engineers and designers will require NATA accreditation of dimensional control providers to ensure the dimensional accuracy of the products they supply.
Source: NATA News.