RM Surveys expands construction department with five new surveyors.
RM Surveys is delighted to announce significant growth in the construction department with five new surveyors. Andrew Ferguson, Gwynneth Shewan, Jordan Guidicatti, Justin Skowron and Trent Ende join a thriving construction department in Perth.
Bjorn Bernhardt, Director – Construction & HDS, said, "Company culture is the backbone of any organisation, and I'm genuinely excited to welcome Andrew, Gwyn, Jordan, Justin and Trent to the team. Individually, they bring a unique set of skills and experience but are united in their work ethic and alignment to RM's values of quality and service. They're a great fit for our culture of next level determination".
All team members have hit the ground running, embedding themselves into various projects across Perth.
Meet the team.
Jordan Guidicatti, a recent graduate of Curtin University with a Bachelor of Surveying, brings pipeline and engineering surveying experience in the Pilbara. He is currently working on numerous construction jobs around Perth.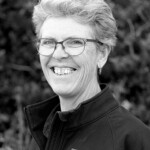 Gwynneth Shewan started her career in Ireland, where she completed a diploma in Geo-Surveying, followed by a few years of experience working on feature surveys and civil setout. A move to Perth saw Gwyn gain experience working on cadastral, small and large scale construction, rail infrastructure projects, and was the site surveyor for the Kwinana Electrical Gas turbine plant. Gwyn's most recent experience was in local government as Senior Engineering Surveyor for the City of Kalamunda for 10 years.
Justin Skowron has 8 years of experience in surveying and working on various construction projects across Perth.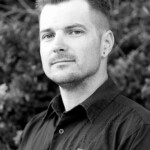 Trent Ende has worked in the survey industry since 2008 and gained his Advanced Diploma in 2015. Trent boasts experience on Sydney's Northconnex tunnel and Koodiaderi Rail, Newman.
Andrew Ferguson began his career as a Survey Assistant for the City of Canning, where he gained broad experience working on civil projects and feature surveys. He earned his Bachelor of Surveying in 2018 and is currently working on construction projects.