3D Laser Scanning
Point Cloud
3D Modelling
Equipment / Software
Point Cloud
3D Laser Scanning produces large quantities of accurate point data, creating a point cloud which can be used on its own to interrogate or to be used to create a 3D model.
A Point Cloud is an exact representation of the given object or structure at that point in time, making it extremely useful for design and construct purposes. RM Surveys' instruments can capture up to 1,000,000 points per second and take 360° HD images, resulting in a fully colourised point cloud.
Typical deliverables include, but are not restricted to: .pts, .ptx, .ptg, .rcs, .rcp, .txt, .xyz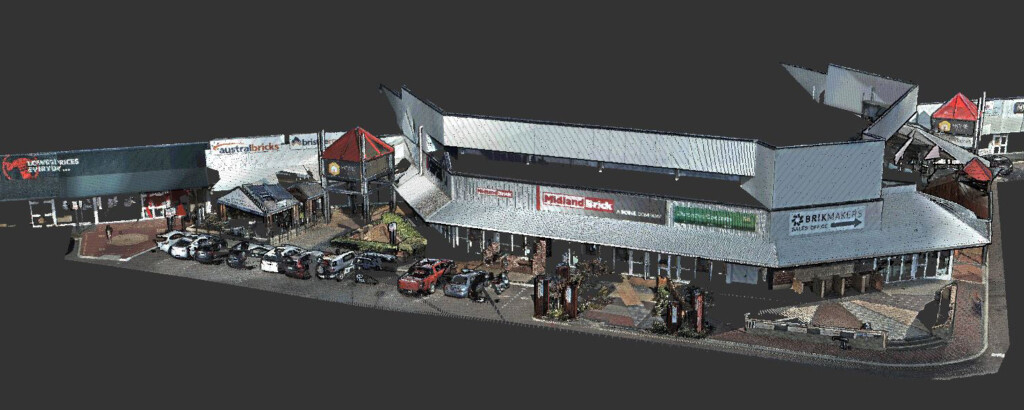 3D Modelling
Using point cloud data collected in the field, RM Surveys can create impressive 3D models and meshes, providing our clients with complete 3D information to enable the progress of design for the given project.
Utilising the latest Leica High Definition Scanners and a suite of state of the art software, RM Surveys are industry leaders in architectural and structural 3D scanning and modelling.
Equipment / Software
Our team in the field use the Leica P40, C10, BLK360 and MS50 to efficiently collect huge quantities of point cloud data. This enables the modelling and drafting of virtually all visible elements on a site.
The use of cutting edge software enables our team to produce accurate 3D models, Point Clouds and 2D drawing from the raw data collected in the field.
RM Surveys has adapted to ever changing technology to become proficient in software such as; AutoCAD, Revit, ReCap, Navisworks, Cyclone, Edgewise and 3D Reshaper.