Construction & Engineering
Construction & Engineering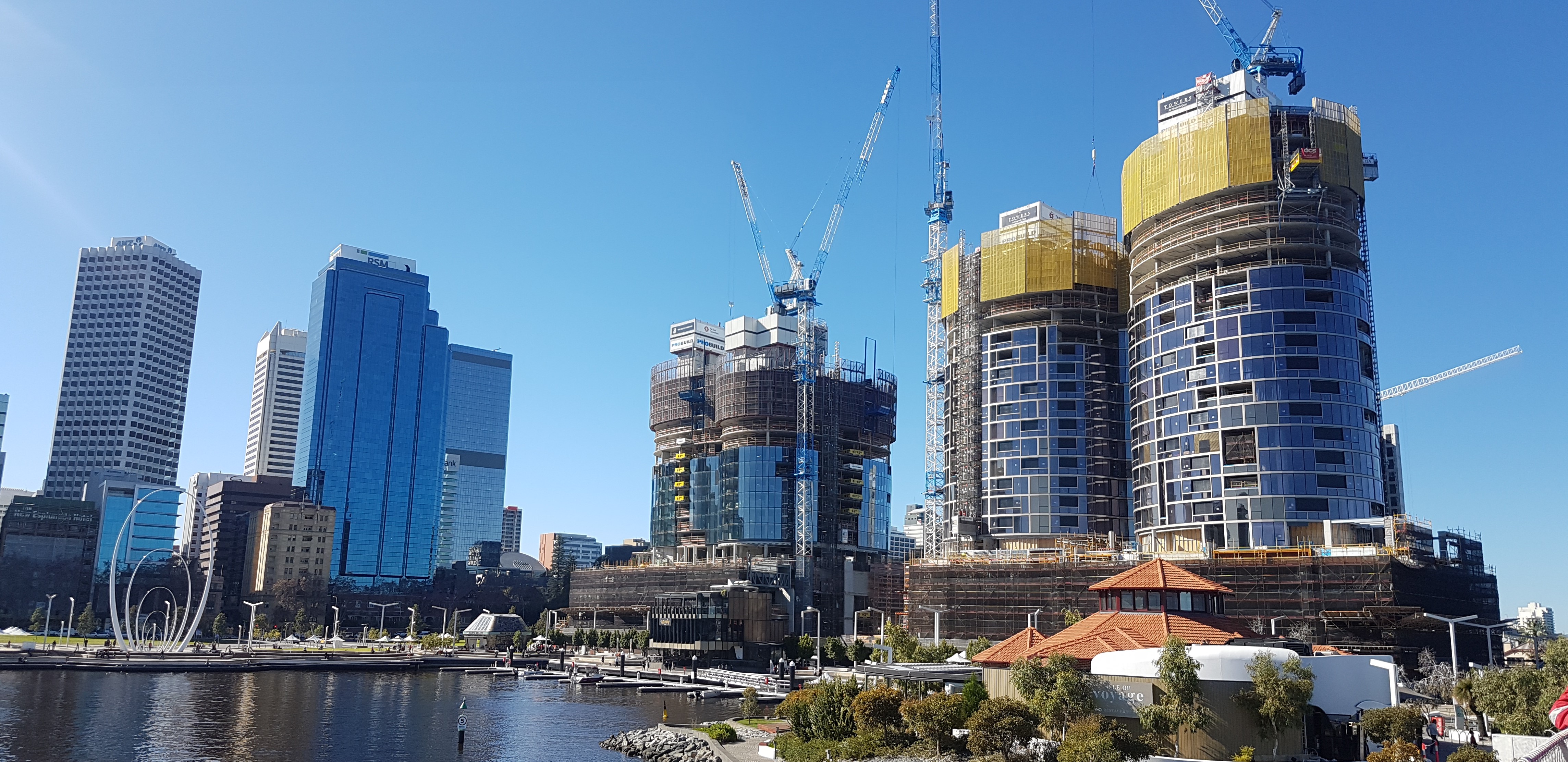 The Towers, Perth CBD
From Western Australia's most exciting new developments to the revitalisation of Perth's heritage buildings, RM Surveys is the state's market leader in complete surveying solutions.
RM Surveys is a key partner in Western Australia's most innovative developments. Our project list is extensive and includes set-out of small residential buildings, complex multi-level buildings, large-scale infrastructure projects and some of Perth's tallest high rise buildings.
Our positive, can-do attitude combined with an insistence on correct processes and procedures, ensures the highest quality of service is delivered to all of our clients.
Monitoring
Foundation Pilling
Structural Steel
Earthworks & Civil
Reinforced Concrete
Services
Monitoring
Our advanced monitoring capabilities provide vital intelligence that can prevent potential problems in construction before they occur. By monitoring levels or the movements of a particular structure, a plan can be established to rectify or amend the variance before irreversible issues arise.
Monitoring services can be used to record data through a number of means, including:
Pressure Monitoring
Structure Target Monitoring
Tilt Monitoring
Displacement Monitoring
Track Monitoring
Foundation Pilling
Structural Steel
Our team can provide highly accurate as-built documentation for any steel structure including:
Pre-pour anchor bolt
Post-pour anchor bolt
Post-erection plumb and elevation
Floor elevation
Edge of form
Architecturally exposed structural steel (AESS)
Earthworks & Civil
Reinforced Concrete
Services