Dimensional Control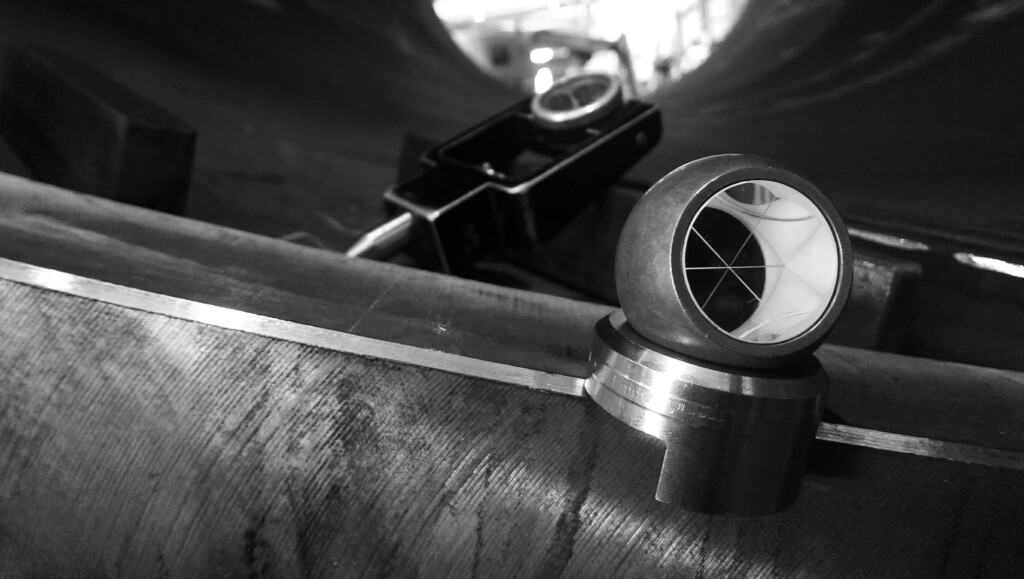 Our team of highly experienced Dimensional Control surveyors have over 20 years of combined experience in the heavy engineering, manufacturing and marine industries. This experience means we bring unique insight to complex problems and can apply a wide variety of measuring and analysis techniques to create simple solutions.
RM Surveys' methodology is industry-leading and standard-defining. Clients are provided with the highest degree of certainty, and the confidence to make both big decisions and big savings.
Our world-class equipment and software enables in-field analysis of complex problems and allows for collaboration and decision-making in real-time. Problems can be solved efficiently with negligible impacts on critical paths.
Australia's first NATA accredited Dimensional Control and Inspection provider
RM Surveys' accredited Precise Engineering department works on a variety of projects, from large-scale inspections of steel structures under fabrication, machine and process line alignments, aluminium fabrication and machine construction, to precise first-article inspections, laser scanning and on-site shut-down works.
The facility uses several systems, including laser trackers, laser scanners, total stations, portable CMMS and advanced software.
These systems, along with RM Surveys' diligent procedures and systems, allow measurements to be taken and results provided with a higher degree of efficiency, precision, accuracy and traceability.
RM Surveys sought NATA accreditation to distinguish themselves from other surveying companies attempting this highly specialised work. With education, it is expected that many major engineers and designers will require NATA accreditation of dimensional control providers to ensure the dimensional accuracy of the products they supply.
Fabrications and Machining Verification and Control
Reverse Engineering
Process Line Alignments and Adjustments
Mechanical Assembly Dimensional Inspection and Adjustment
Precision Digital Assembly and Match-marking
Shipbuilding
Fabrications and Machining Verification and Control
Reclaimers, Stackers and Shiploaders
Train Unloaders/Car Dumpers
Subsea Spooling
Shuttle Frames
Kilns, Dryers, and Composters
Complex Architectural and Structural Steelwork
Moulds and Manufacturing Jigs
Reverse Engineering
Process Line Alignments and Adjustments
Mechanical Assembly Dimensional Inspection and Adjustment
Precision Digital Assembly and Match-marking
Shipbuilding