Dimensional Control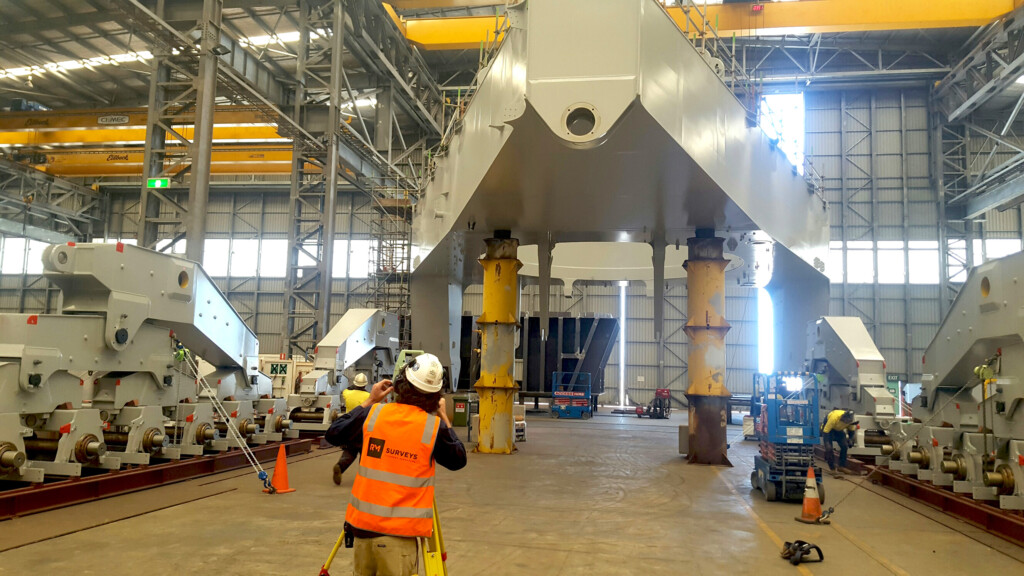 Dimensional Control is a particular form of surveying requiring highly trained staff, the most precise instrumentation, specialised equipment and software, and the implementation of rigorous survey practices.
The team of specialist Dimensional Control surveyors at RM Surveys carry out high precision surveys for a range of applications including:
Fabrications and Machining Verification and Control
Reverse Engineering
Process Line Alignments and Adjustments
Mechanical Assembly Dimensional Inspection and Adjustment
Precision Digital Assembly and Match-marking
For structures such as;
Reclaimers, Stackers and Shiploaders
Train Unloaders/Car Dumpers
Subsea Spooling
Shuttle Frames
Kilns, Dryers, and Composters
Complex Architectural and Structural Steelwork
Moulds and Manufacturing Jigs
RM Surveys' equipment, reporting and processes have been continuously developed over the last 20 years. Our experienced Dimensional Control team can help at all stages of a project, providing certainty and traceability through precise field work, the highly efficient delivery of clear, precise and accurate results, and professional consultancy.