Property Development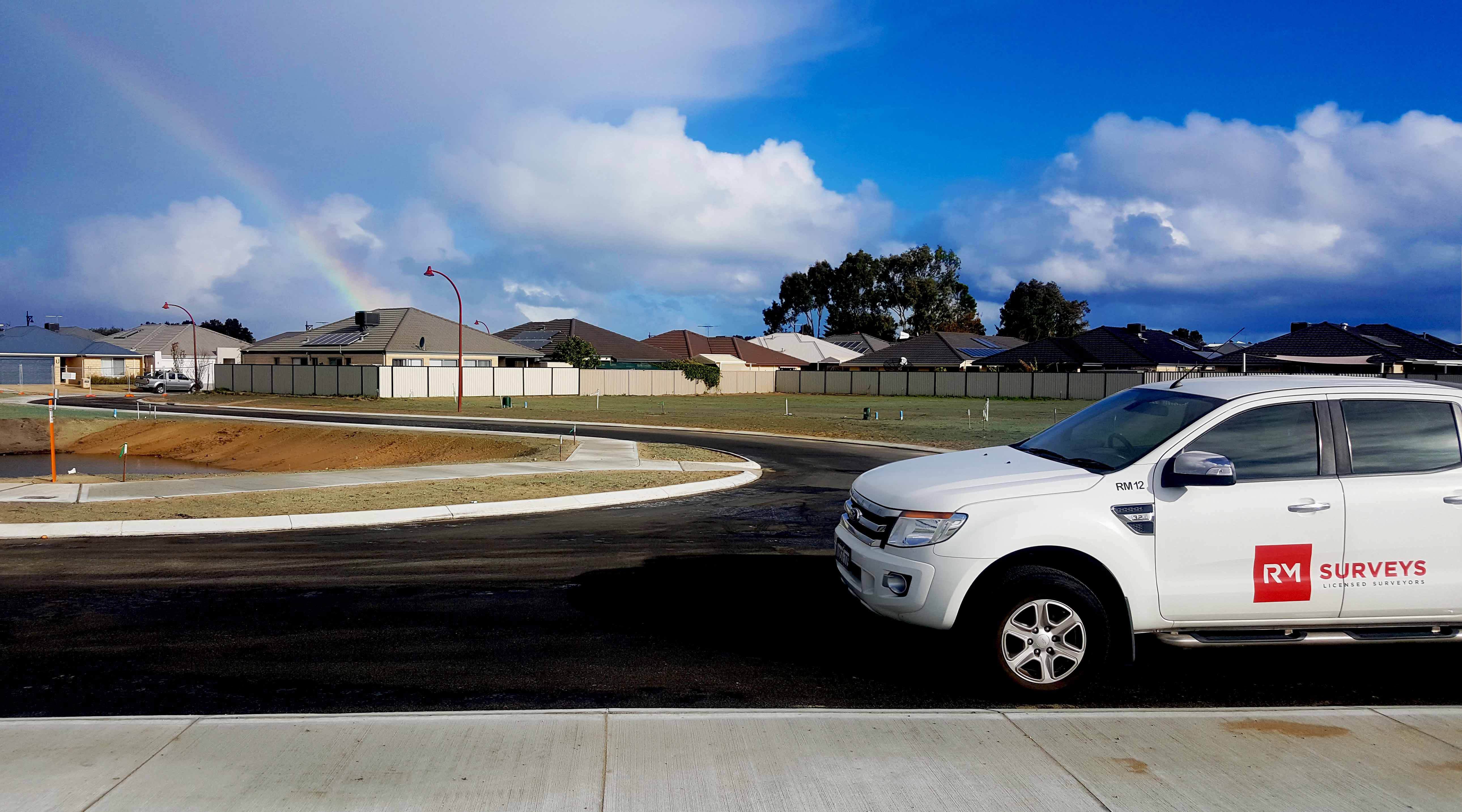 Rural & Town Surveys
Subdivisions
Strata Schemes
Boundary Surveys
Feature / Site Survey
Lease Areas
Rural & Town Surveys
RM Surveys offer a range of services to meet the needs of rural customers including subdivisions, boundary surveys, mapping, drone surveys, laser scanning and construction & engineering services.
Understanding rural planning regulations can be complex, particularly when bushfire assessments are required. Our highly experienced staff can help you navigate what is possible often streamlining the process as cost-effective as possible.
Whether you need to repeg a boundary for fencing, subdivide a farm or landholding, or require a contour & feature survey for building design, we have the experience and local knowledge to ensure you receive quality service for any job, big or small.
With local offices in regional Western Australia, we have staff ready to help you with your next project.
Subdivisions
It is important when developing your project to have the peace of mind that your cadastral survey and property boundaries are 100% accurate.
There are many different forms and shapes of subdivisions, including "Green" title, Survey Strata, Strata and Battle-axe lot developments. The boundaries for these subdivisions are established by cadastral surveys, and may include property access rights such as easements.
We can handle your subdivision from the initial application to the WA Planning Commission to subdivide the land in question, right through to obtaining a new Deposited Plan showing the newly created lots which is "In Order for Dealings" (ready for new Title application).
Strata Schemes
We handle Strata Development from the application to the WA Planning Commission or Building Department of your local council, to subdividing the property, through to lodging the Strata or Survey Strata Plan with Landgate until the plan is "In Order for Dealings" (ready for new Title application).
We also carry out mergers of common property and conversion of existing strata schemes to Survey Strata schemes and re-subdivision of existing strata schemes.
Strata developments span a range of sizes, from 2-lot residential schemes to large commercial, retail mixed use and multi-level schemes.  RM Surveys can help with all types of these Strata Developments, so please call for more information.
Boundary Surveys
A property boundary survey defines the limits of your property and the boundaries between your lot and the neighbour's lot.
Also known as a repeg, a boundary survey is a re-establishment of the original survey of the property, re marking corners, so that owner can confirm the location of their boundaries.
Boundary surveys can only be performed by a registered Licensed Surveyor, and a sketch plan showing results of the survey must be supplied in regulation 25A of the Licensed Surveyor regulations.
Call RM Surveys' team of licensed Surveys for assistance with the definition of your parcel of Land.
Feature / Site Survey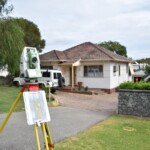 Most developments that involve design work by architects or approvals by government authorities require a feature / site survey (also referred to as a Topographic or Contour Survey).
A Feature Survey will show all improvements and utilities on the property and includes levels relative to the Australian Height Datum (AHD).
The experienced team of land surveyors at RM Surveys will discuss with you the scope of work and desired deliverable to ensure every important feature is detailed neatly and concisely.
Lease Areas
Lease areas are carried out to measure the area of land or space within a building. The area becomes the basis for determining the rental value of the premises or land as set out in a lease agreement.
Tenants, property owners, property managers and agents all need Lease areas when entering, renewing or negotiating a lease of a property.
RM Surveys' professional team of Surveyors can assist with all of your lease area documentation requirements.