'The Towers' Elizabeth Quay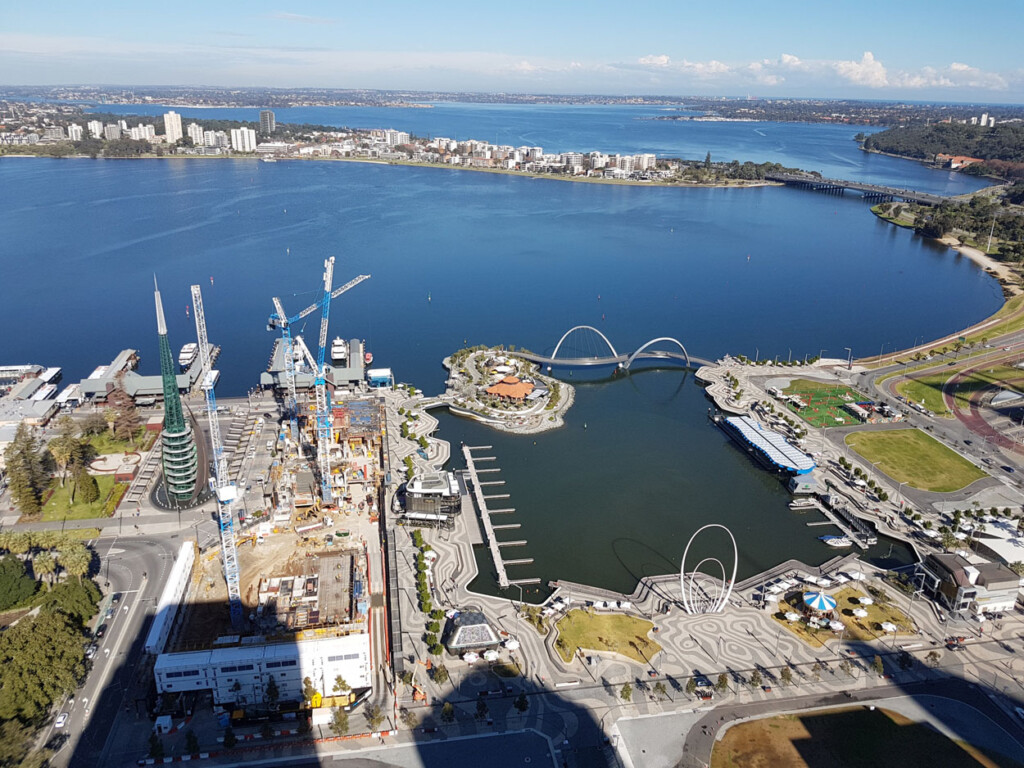 RM Surveys are building on the strong relationship with Probuild Constructions at The Towers at Elizabeth Quay, Perth.
The twin-tower project, adjacent to the iconic Bell Tower, will consist of a 204 room, six-star Ritz Carlton hotel on Lot 9 and a separate luxury apartment tower on Lot 10.
A 3-level basement will span both lots, before a 5-level podium consisting of retail and dining continues on each lot.
RM Surveys commenced works on site mid-2016, engaged by Keller Foundations to set out perimeter diaphragm walls and over 300 bored piles, almost half of which contain steel plunge columns; in addition to assisting with quality control documentation and service coordination.
Once completed, these Towers will be a world-class attraction for a city about to come of age in the international tourism market.